We have imported Wildebeest semen from USA. He is a well bred bully type health tested male. We have produced outstanding quality pups sired by Wildebeest.
He is a bully type, stands at 23.5 inches, is a clean breather, and weighs 43kg. He is a well put together dog with great structure and excellent temperament.
Wildebeest's sire & dam are both conformation champions in the USA. Wildebeest's owners are currently working him in weight pull and conformation shows and we are sure he will excel in both.
Wildebeest is a great all-round American Bulldog. With his excellent health testing results, outstanding bloodlines from some of the longest standing breeders in the USA (who have produced many champions), we had no hesitation on bringing him into our kennel. He is going to be a credit to our breeding program and Australia.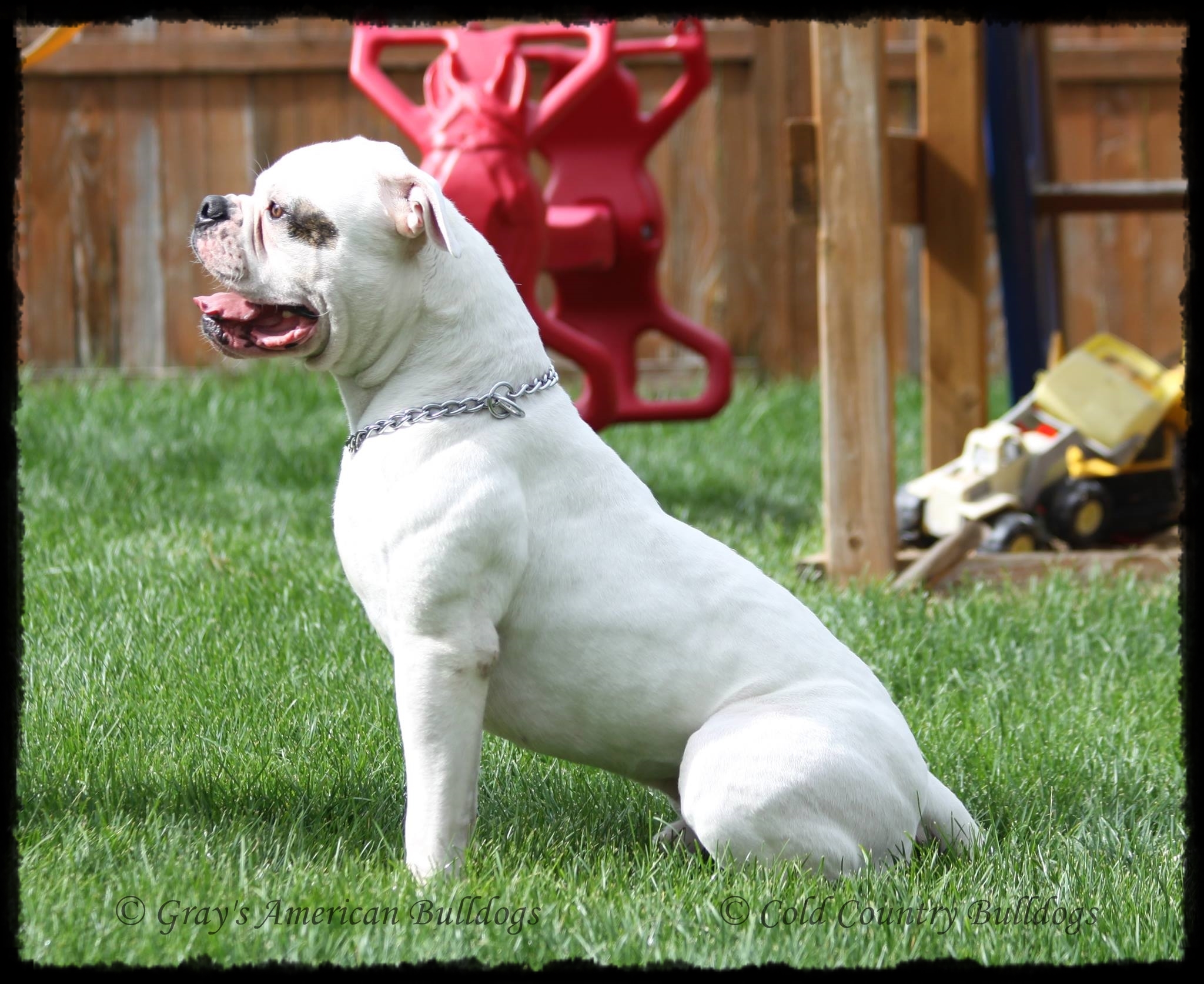 Penn Hip .42 .35 (No DJD)
NCL: CLEAR
Ichthyosis: CLEAR
OFA Cardiac: Normal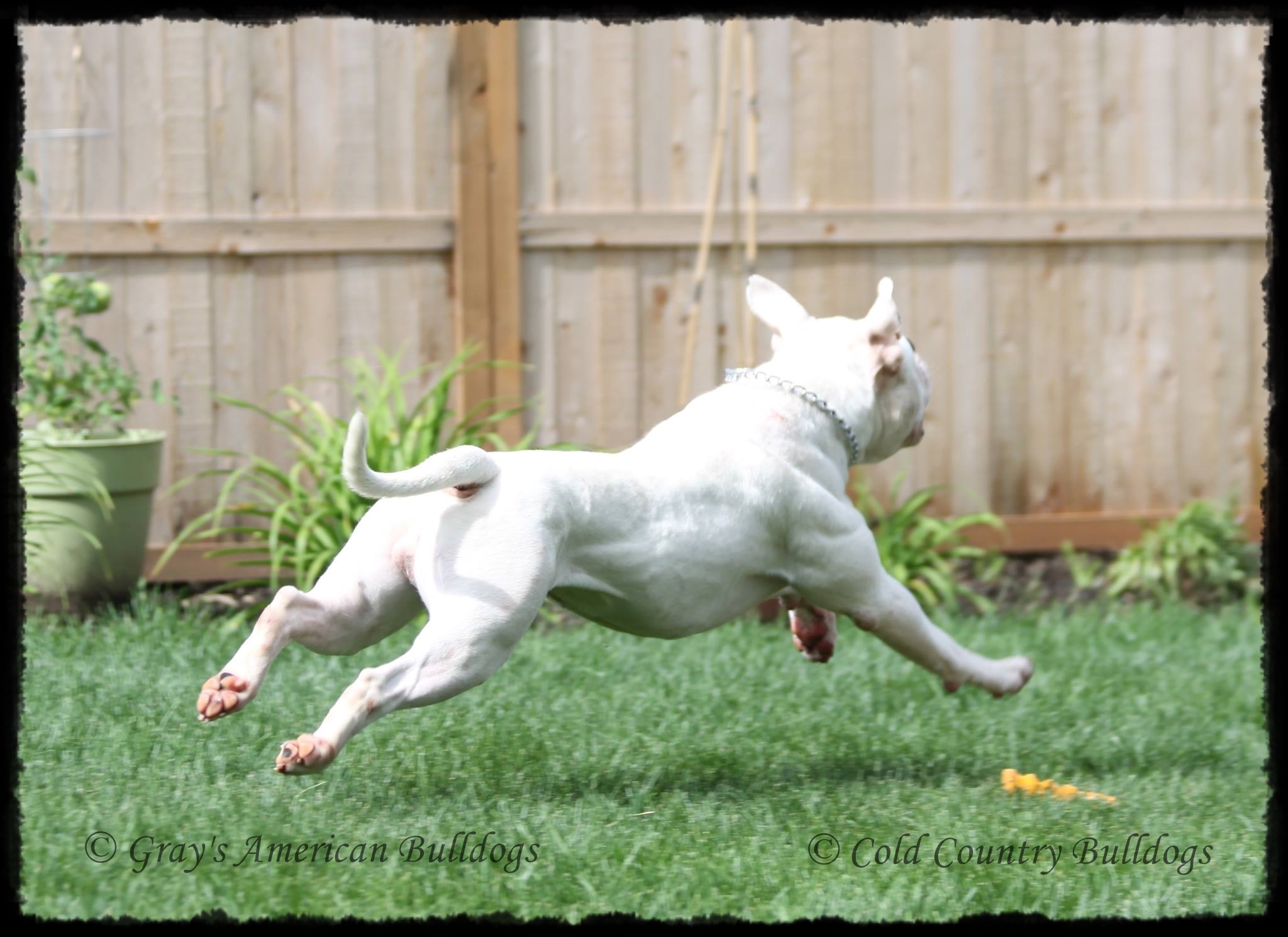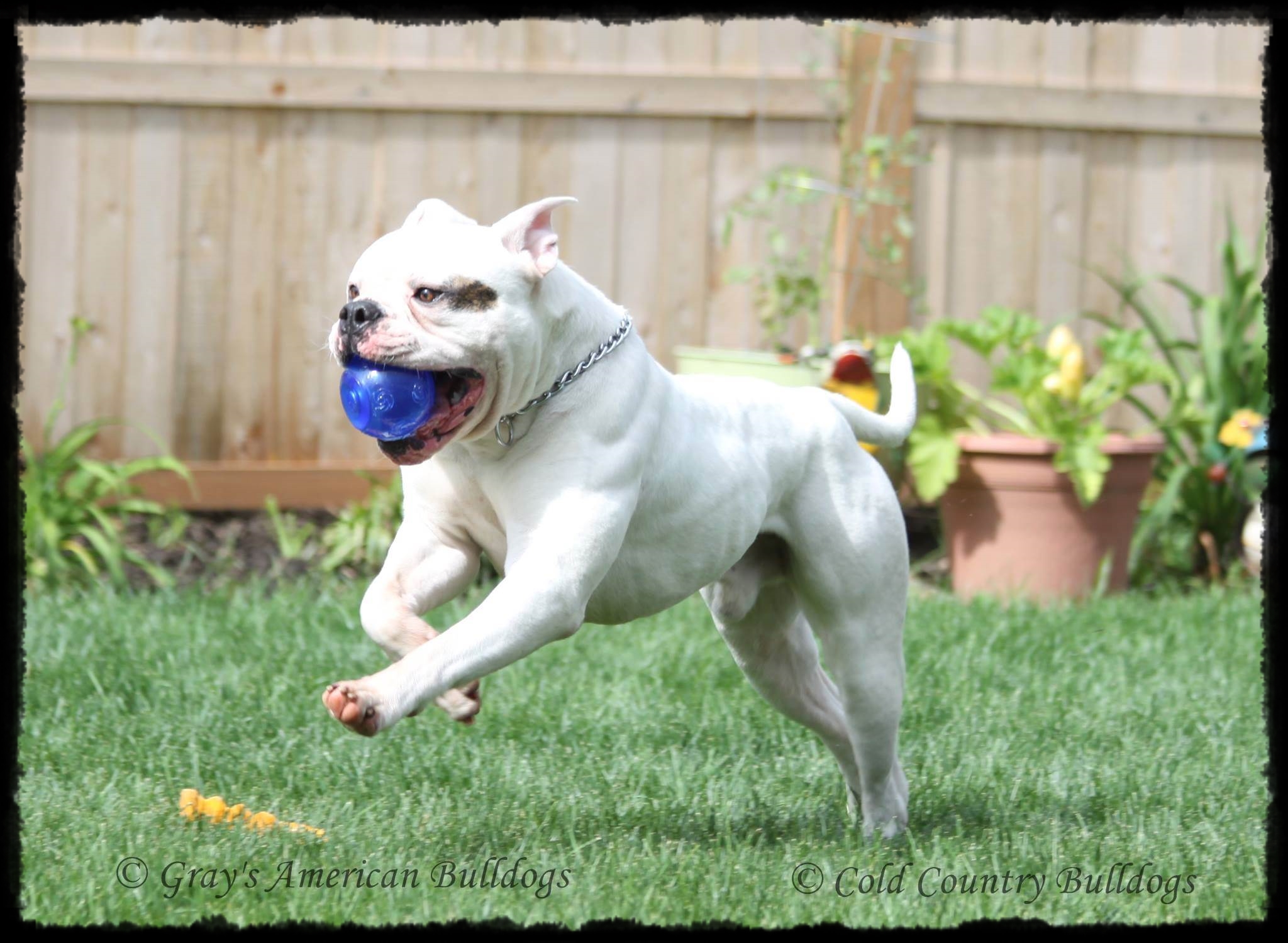 SIRE: American CH. CHASTEEN's White Knight
Wildebeest's sire Duke is a well put together dog with an amazing temperament who was bred by Chasteen's American Bulldogs in the USA. His breeder Tasha is doing wonderful things to improve the breed & keep the breed healthy. Duke is a successful conformation show dog who gained his championship in 3 shows! He entered the Battle of the Bulls 2013 in Texas, he won his age class in all 4 shows, 2 Best Males, and a Best Classic (under judge David Putman). Duke also won Best Classic at World Championships in St. Louis (under judge David Putnam).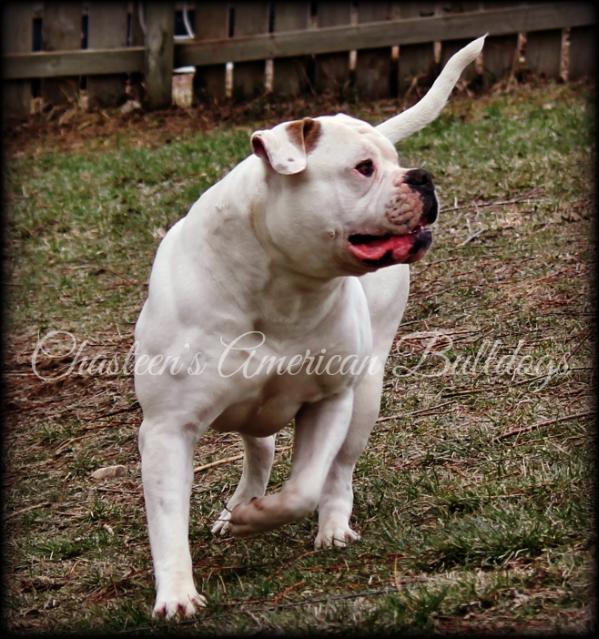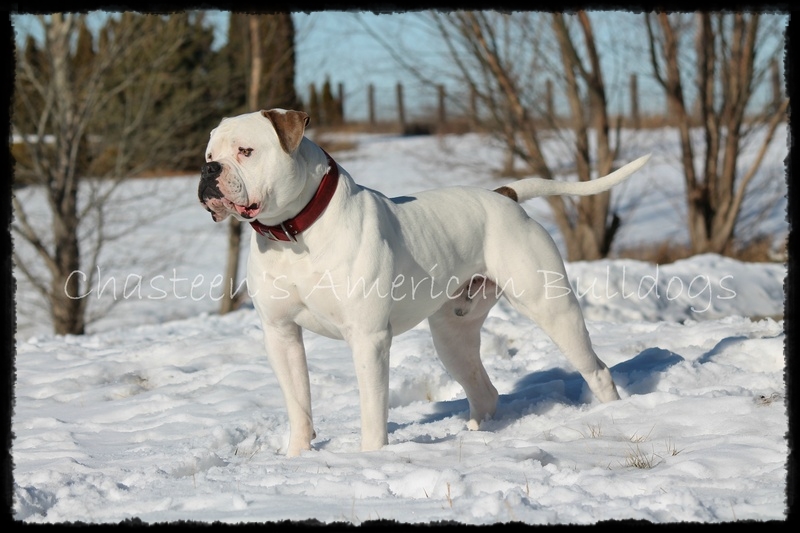 DAM: American Dual CH. (NKC/ABRA) DAILEY's Taboo
Wildebeest's dam is Taboo who is an impressive girl with good prey drive. She is a good breather and she passes this trait to her offspring. Taboo is a conformation Champion in America. Taboo is owned by Troy at Cold Country Bulldogs & she was bred by Dailey's American Bulldogs in the USA. Her breeder Jeff has been breeding American Bulldogs for about 25 years and he has produced numerous champions.